Once you have built an audience, the next step is to connect the audience to a previously selected or newly selected Integration output.
To complete this operation, you will need to have the proper level of user permissions.
From the audience details page, select Connect and select the desired integration.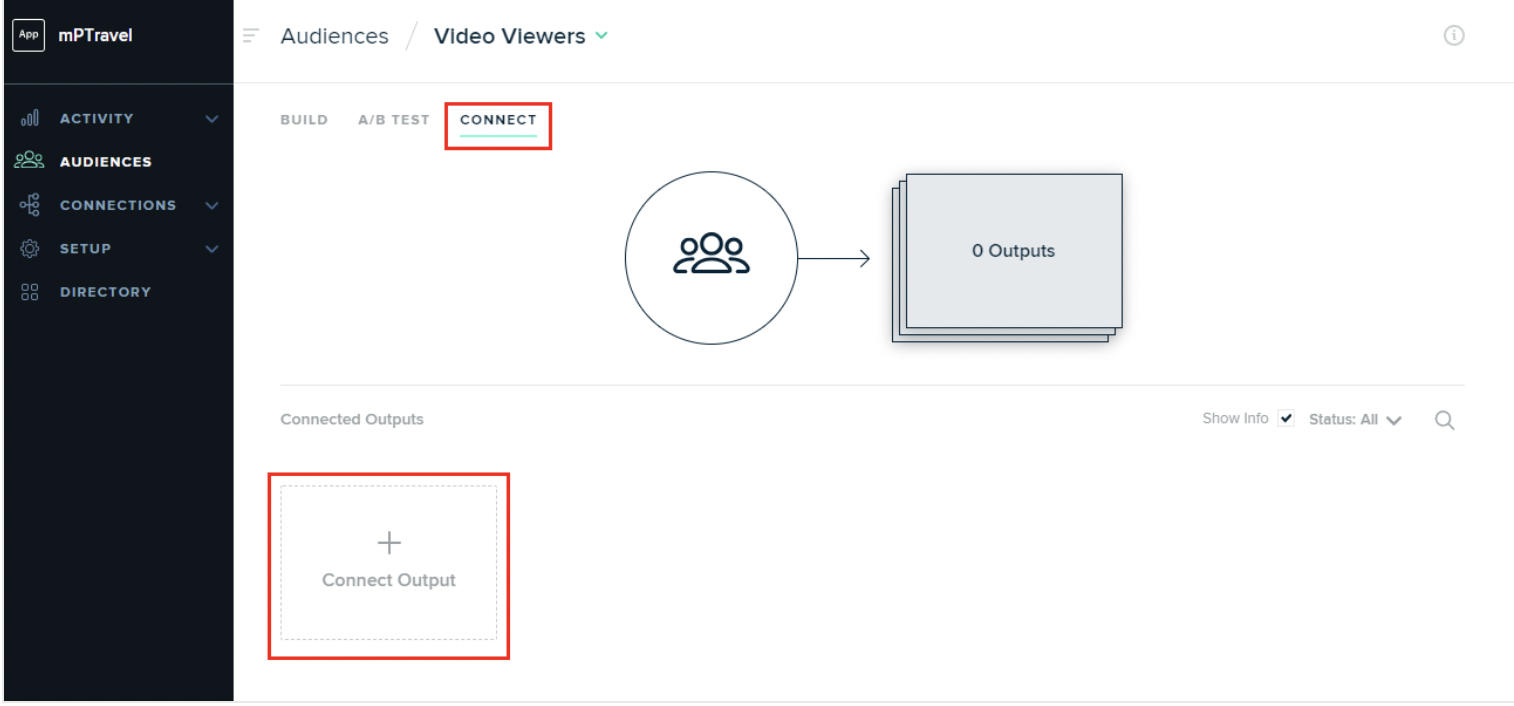 Once you have completed the connection settings, set the Status toggle to Active, and click Add Connection.