mParticle allows you control whether events, attributes, and identities are forwarded to our integrations. This is accomplished using Data Filters.


The Data Filter displays a complete list of all data points (a data point can be an event, an attribute of a user or event, or a user identifier) collected in your workspace, and allows you to disable forwarding of any individual data point to any of your output services.

To filter your data points, navigate to the Connections section of the mParticle app and select either Platforms or Feeds. Note that data for all your platforms will be included on one page in the Data Filters, so if you have used different event names or data types for different platforms, make sure you account for all of them.
Once you have made your input selection, you may select your outputs by clicking the + Sign and choosing your desired outputs.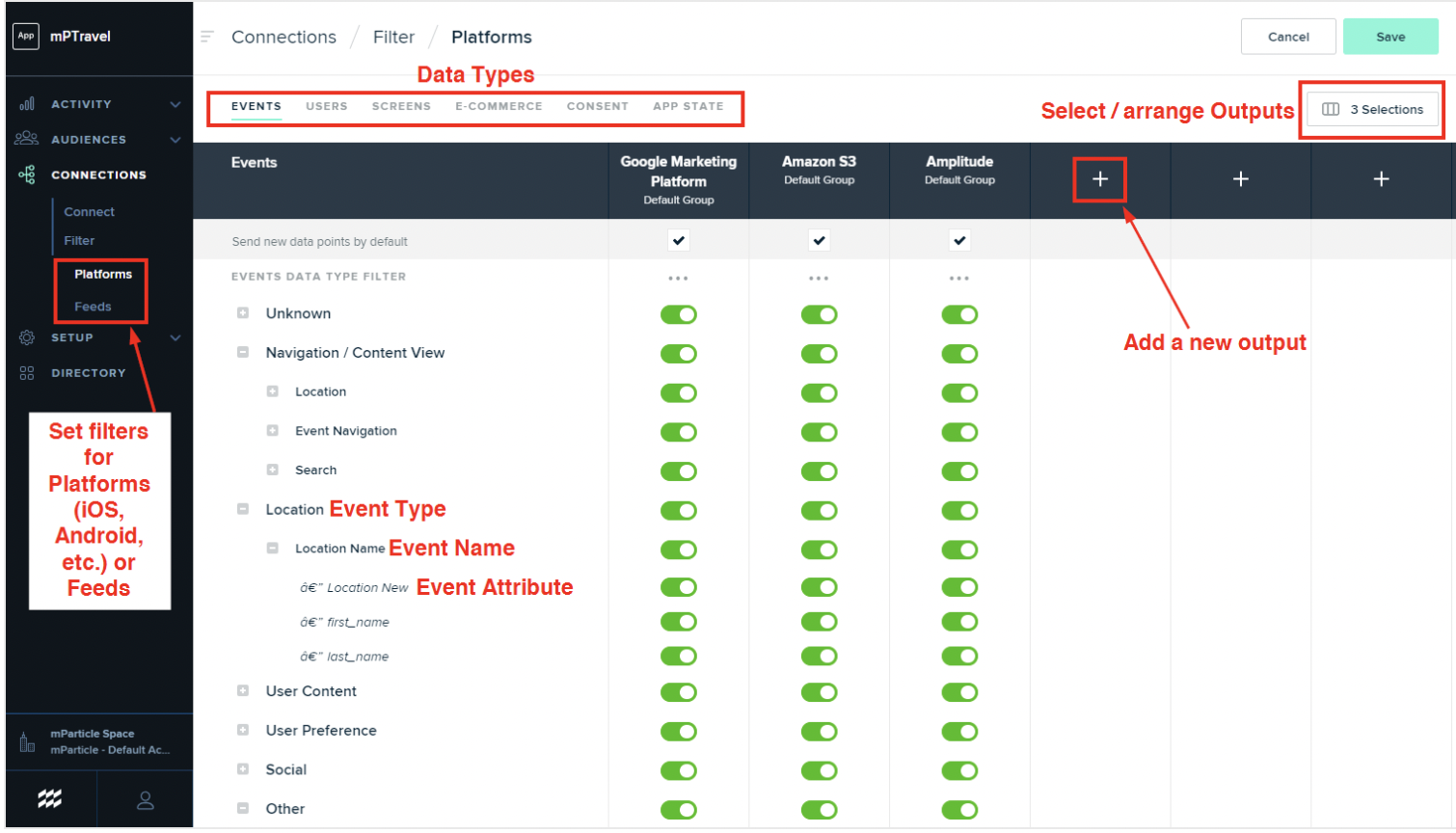 The next step is to select the Data Points you want to toggle on or off.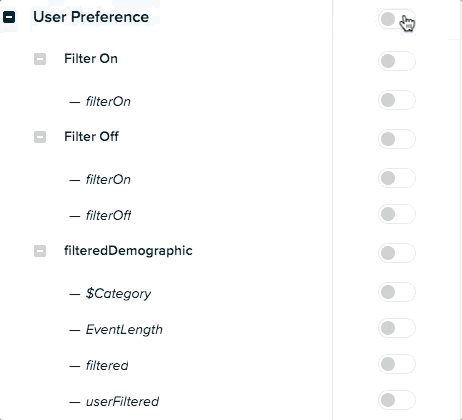 You can filter event data at 3 levels: Event Type, Event Name and Event Attributes.
It is important to note your Data Point type to determine which section it will fall under, e.g., a Data Point that is a Screen View will not be visible under the Events section.
Disabling an event type will disable forwarding for all events and attributes of that type.
Disabling an event name will disable forwarding for all that event's attributes.


For additional information and a complete detailed guide to using Data Filters, please visit our docs.