The Data Dictionary is a helpful tool that can be used to reference the data model while building queries. This feature is accessed via a pullout sidebar located to the right of the query builder, along with Query Notes and the Properties Explorer (in Segmentation queries).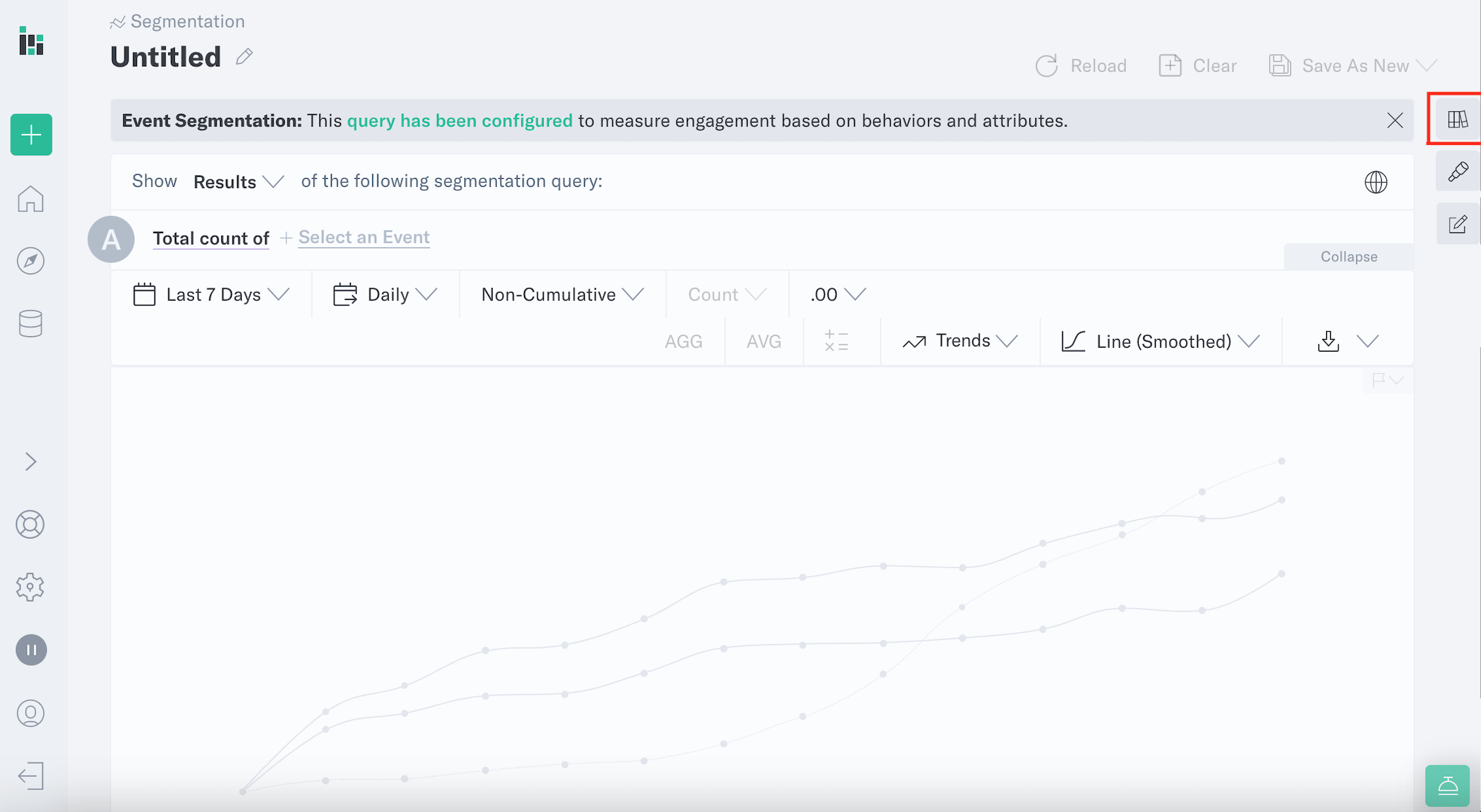 The Data Dictionary is essentially a simplified view of the Events and Properties Manager. Once you select the Data Dictionary icon, a menu will appear to the right of the query builder.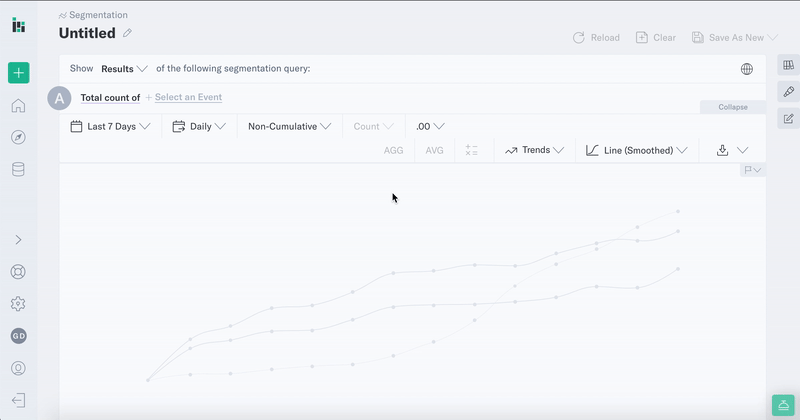 Here, you can toggle to view your events, event properties, user properties, and user segments. Use the search bar to quickly find what you're looking for. Please note that the Data Dictionary is used as a referential tool.
Select an item to view additional details. This will open a new menu containing important information such as the event key, display name, description, category, and associate properties or associated events. Users with Owner or Admin access can edit this information within the Data Dictionary, or they can open the Events or Event Properties manager by navigating to Manage Data, then Events and Event Properties.