The Navigation Bar

The Navigation Bar allows users to navigate through the many functions of the Indicative platform.
Create New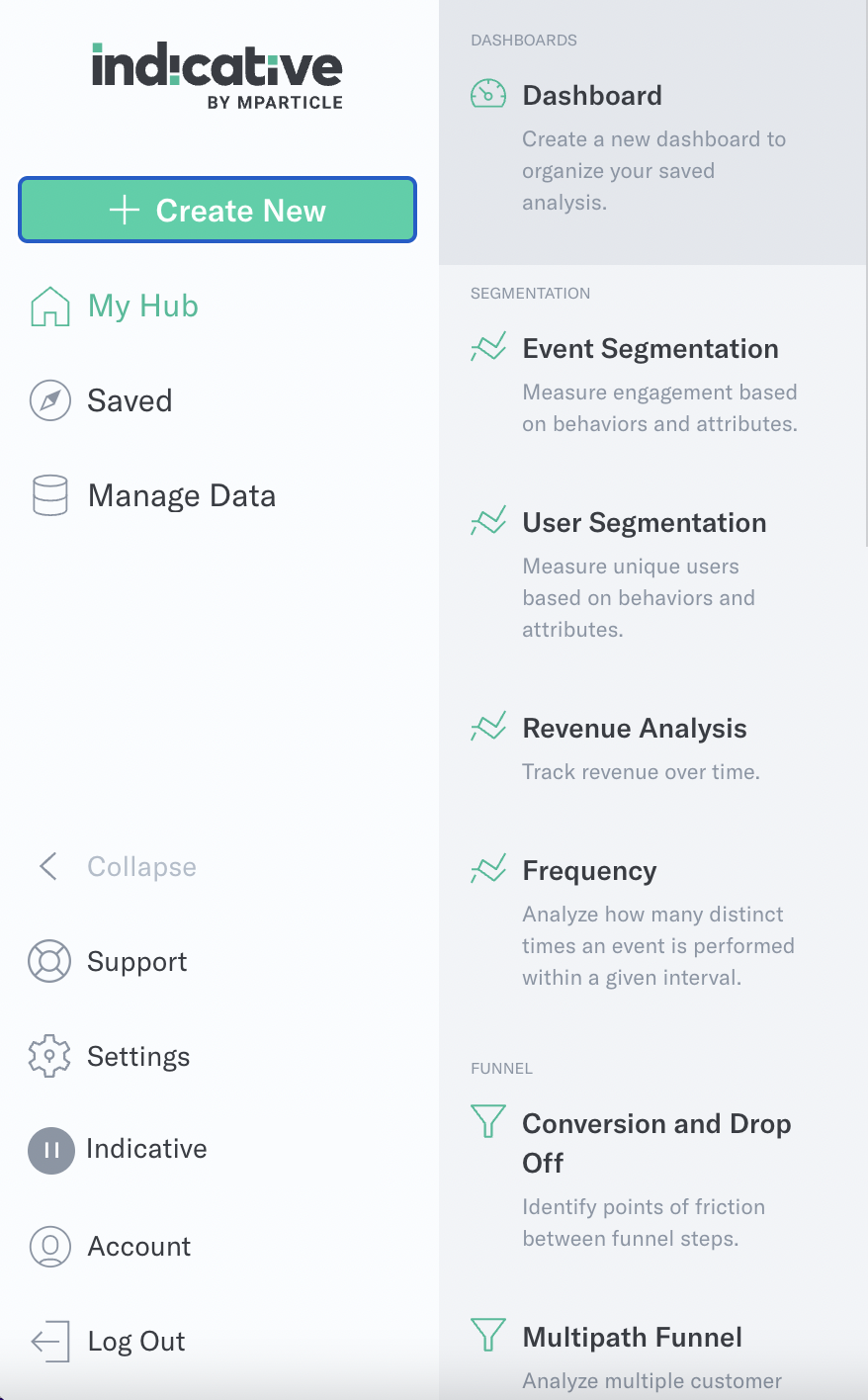 Represented by the green icon with the "+" sign, this button opens a menu that allows for quick access to Indicative's powerful analysis tools.
For a more in-depth guide to these tools, please see the links below:
My Hub
"My Hub" is the default home page seen when logging into Indicative, and is accessible at all times by selecting the home-shaped icon on the Navigation Bar.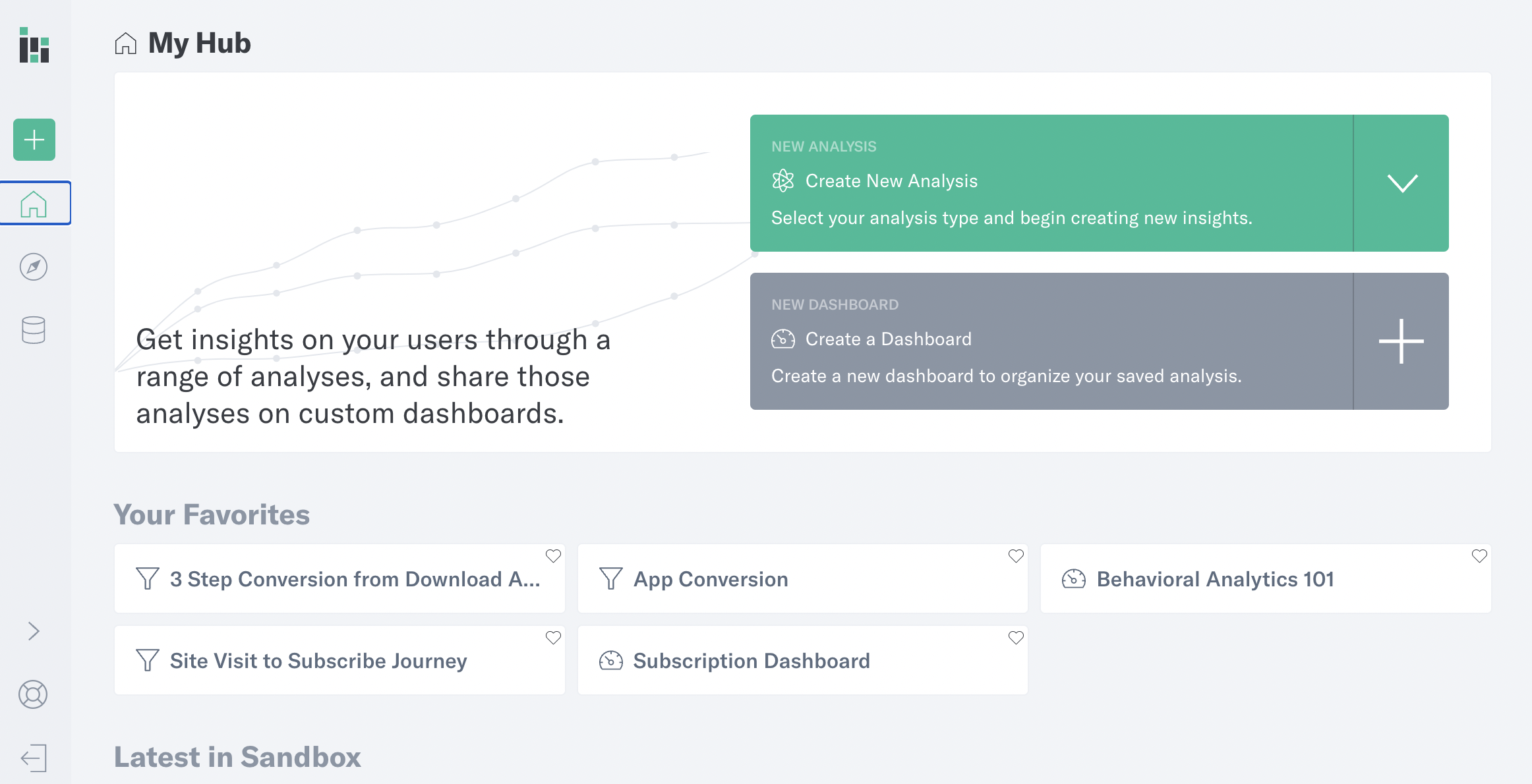 Your Favorites -- Your Favorites will automatically populate with a list of often-used analyses, allowing for quick navigation to the queries that you run the most. Favorites can be customized in Saved Analyses & Dashboards.
What's New -- In What's New

, Indicative users will be able to keep up with new feature announcements.

Recent Views -- Recent Views stores a list of

recently-viewed queries.

Data Source Status -- In Data Source Status

, Indicative users can see

all active data sources and their status.

A green icon indicates that Indicative is receiving data, while a red icon indicates that Indicative is not receiving data.
Choosing the Add Data Source link at the bottom of this graphic brings you to the Connect Your Data page.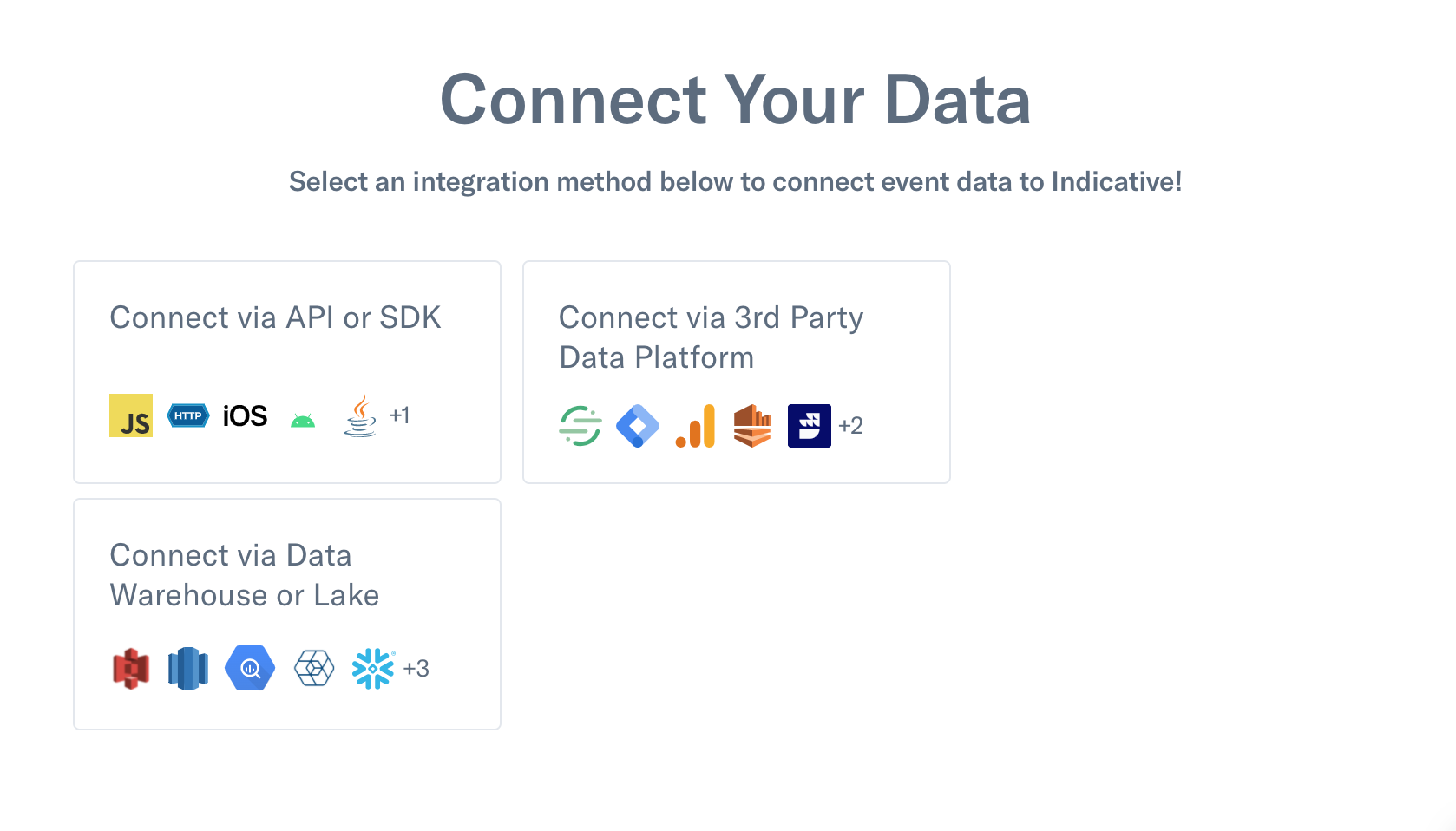 For an in depth guide on Data and Data Warehouse integration, please see our Integration Overview.
Keyboard Shortcuts -- Keyboard Shortcuts are featured on the My Hub page to help you easily navigate Indicative's tools and features. Pressing Control+H anywhere in the app will bring up the Keyboard Shortcuts pane for quick reference.
Quick Actions -- In Quick Actions

, Indicative users are able to find shortcuts to the most common actions performed on the Indicative platform.

Contact Support -- S

tart a live chat with a customer support representative or schedule a call with a Customer Success Manager when you need assistance within the Indicative platform.
Saved Analyses & Dashboards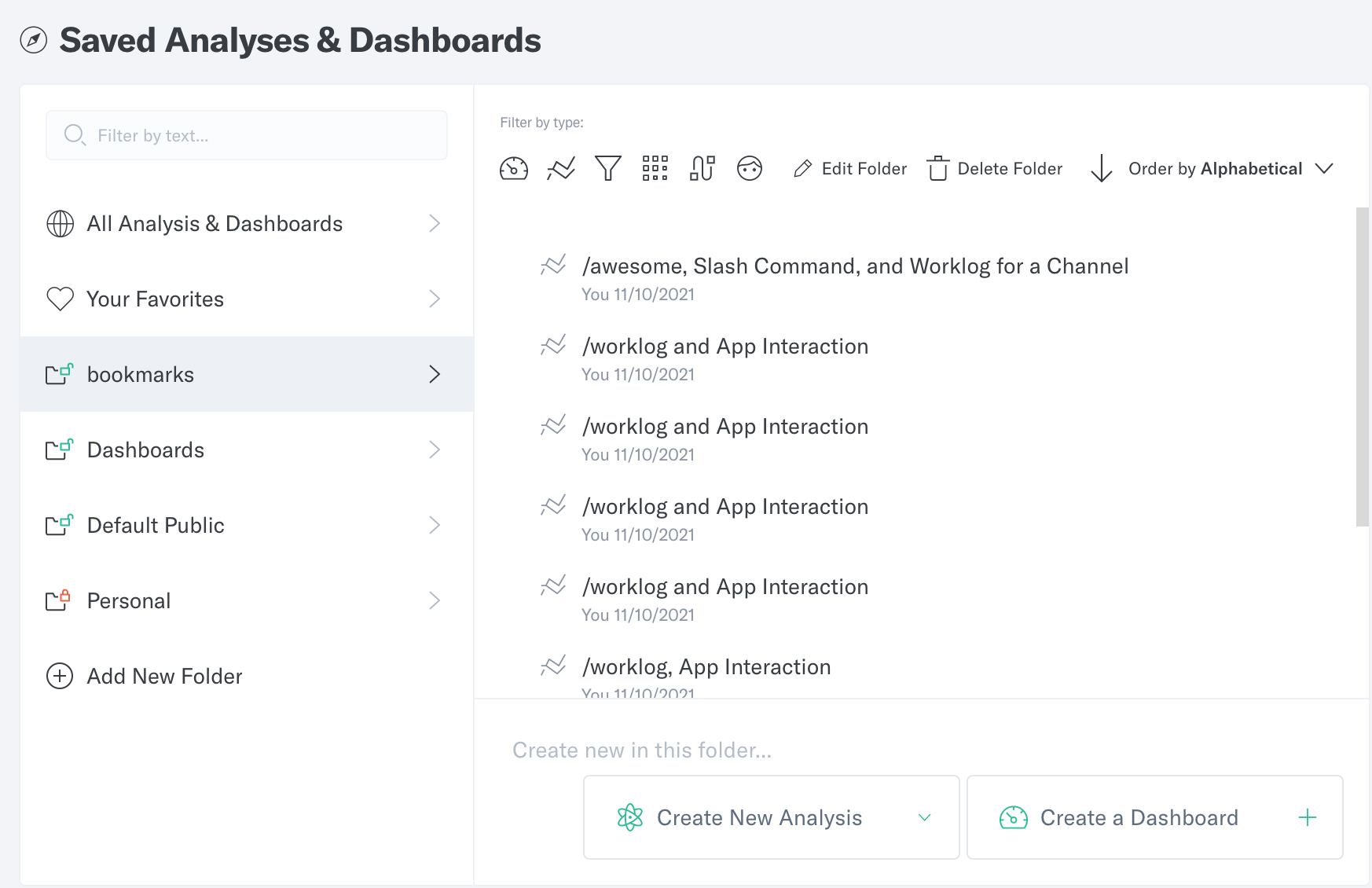 Represented by a compass icon, the Saved Analyses & Dashboards page provides a place to easily find saved Dashboards and Analyses.
The Favorites tab allows you to manage a list of often-used queries so that you can jump to the analyses that you use most often.
Filter by type buttons above each page in Saved Analyses & Dashboards help you find analyses by type for quick lookups.
Manage Data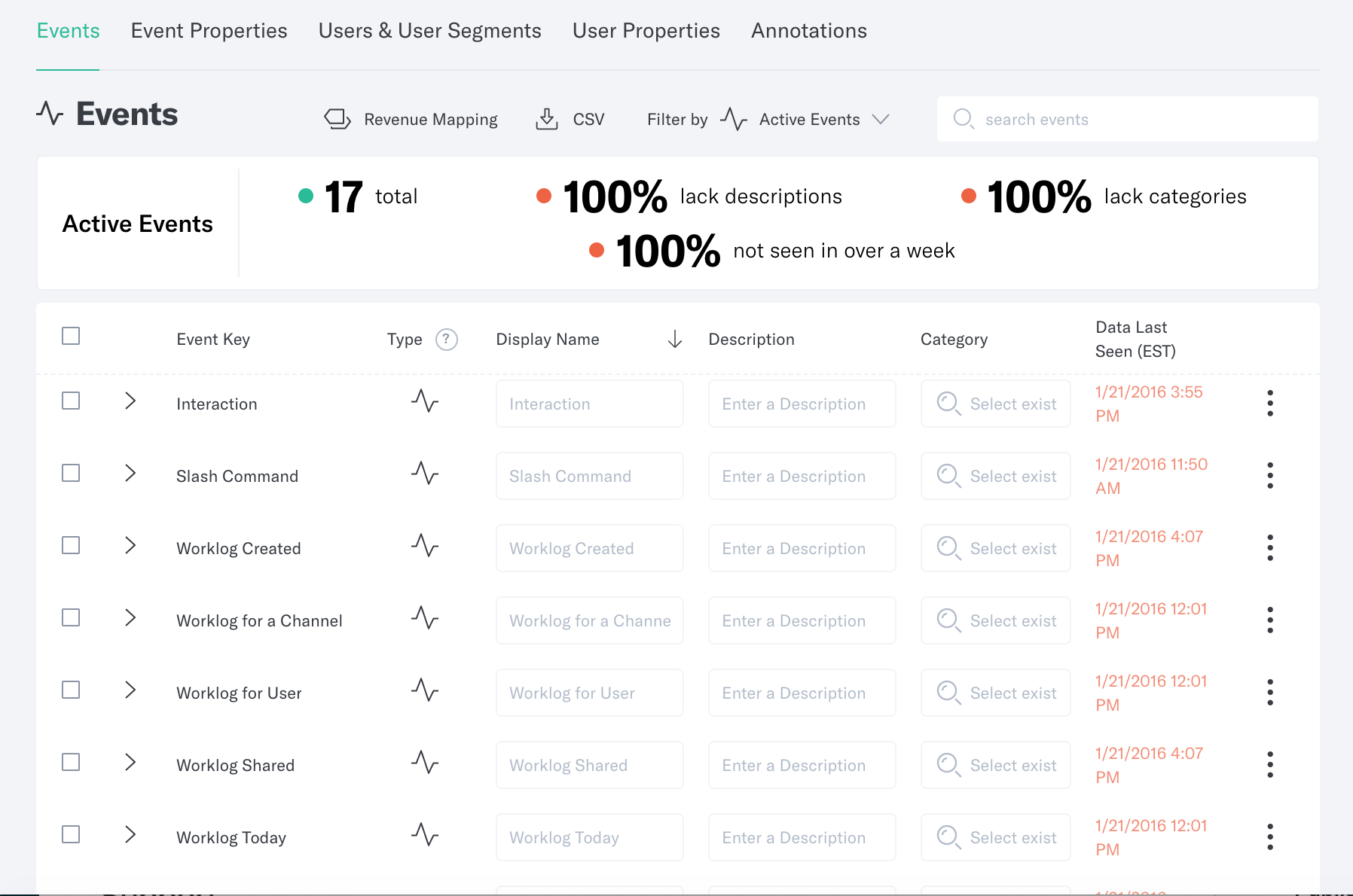 Indicative's Data Manager is where you can dive into the particulars of your Events, Users, and Annotations data, as well as access the Debug Console.
Support
Indicative users that need assistance can find a wide variety of helpful tools in the Support dropdown.
The Help Center contains support documentation to walk you through getting started with Indicative, as well as the specifics of how to use and optimize its tools and features.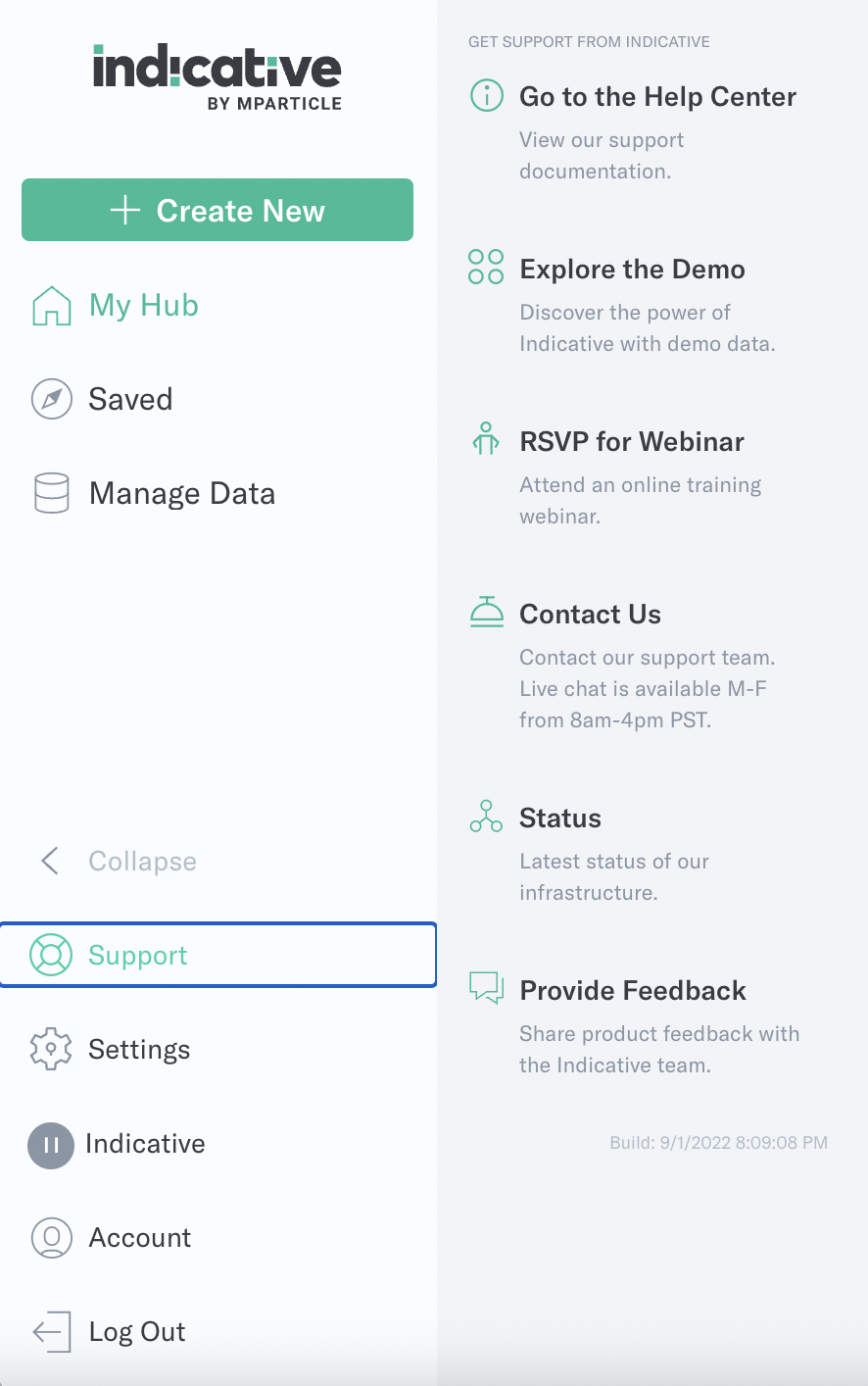 The customer support team is always a chat or email away.
Settings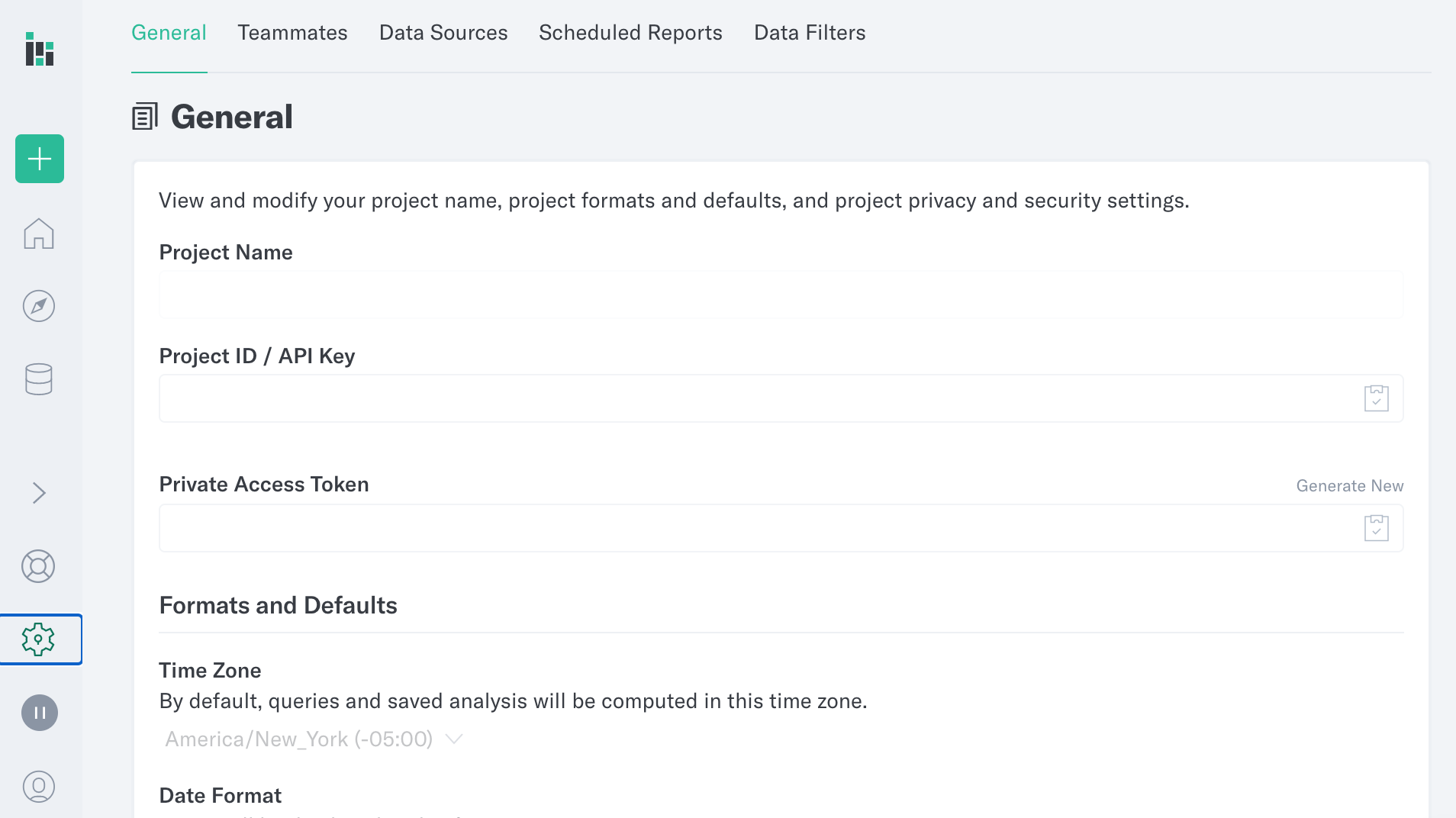 Organization owners and project admins can edit and add teammates either in

Teammates

or have access to a greater amount of project settings within

Project Settings

.

In Data Sources settings, users can track their data integration in real time and edit connection information, event and user modeling, and more.

Schedule dashboard results to be sent to other Indicative users, executives, or external partners and stakeholders using

Reports

.

The Data Filters page shows any filters that have been applied to your Indicative projects in order to reduce or eliminate unwanted data.

Owners and admins may configure their Organization Settings, as well as view all projects associated with their organization.
Projects
The Projects tab allows users to choose between their testing and production projects.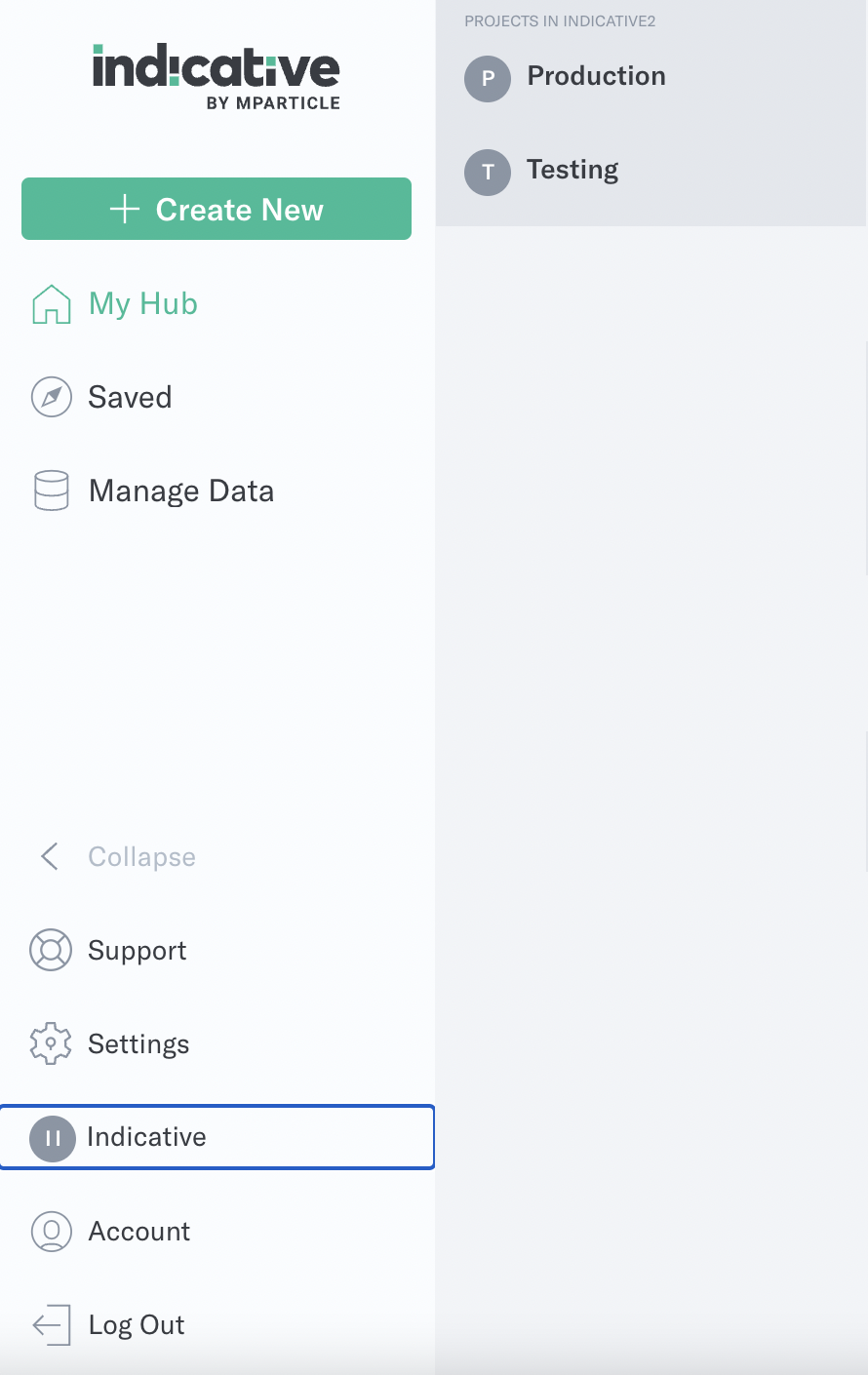 Account Management
The account window allows Indicative users to view and edit their account information.